Adult Education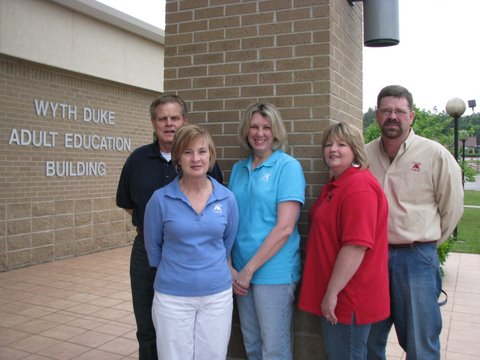 The Adult Education Program serves Baxter, Fulton, Izard, Sharp and Stone Counties by offering small group or individualized instruction in various locations to work with students. The program offers GED preparation, communications and other job-specific skill enhancement courses. Students may register through Adult Education to prepare for and complete the GED examination to achieve equivalency of a high school diploma.
Director: Wayne Wilson

Administrative Specialist: Debbie Yancey

Adult Education Instructor: Kendall Morrison

Correctional Counselor Sandra Miller

Instructor/Coordinator: Trish Miller

Please contact Debbie Yancey at (870) 368-2051 for questions or concerns.



Baxter County Adult Education

Instructor : Jenna Robbins

Please contact Jenna Robbins at (870) 425-7974 for questions or concerns.